Cats, books and snacks: The eclectic items needed to summon people like a spell
JK Rowling needs a West Highland terrier but most people just want cats.
People pick songs and books to take with them on Desert Island Discs, but a new Twitter shoutout is reversing the quandary somewhat.
Instead of what would you take with you, writer Hannah Whitten asked what five items would guarantee your presence.
Or to put it another way…
What 5 items would someone put in a salt circle to summon you

Mine are chocolate covered cashews, indie perfume samples, a historical romance book, a fall-themed candle, and a cardigan

— hannah f. whitten (@hwhittenwrites) September 5, 2018
The shoutout has had people listing everything from their favourite drinks and games consoles, to chocolate, treats and cats.
Five cats

— Abbey Kirberger (@AbbeyKirberger) September 5, 2018
5 cats would probably do the job.

— Aurora Erratic 🖖❄️ (@Potterchik) September 5, 2018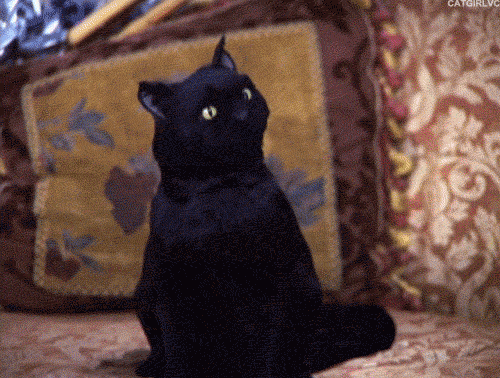 With even JK Rowling taking part.
A mug of tea, a black ink pen, Big Red chewing gum, a West Highland Terrier and something stupid Trump said. https://t.co/UBA238BTWL

— J.K. Rowling (@jk_rowling) September 6, 2018
Elsewhere people requested pens, paper, doughnuts, and their entire "books to read" pile.
Am I allowed to have just a pack of five raspberry jam doughnuts? That already does a pretty good job of summoning me even without any magic.

— Paul Childs (@paulychilds) September 5, 2018
1. iPhone10 with 2. all 13 episodes of Supernatural downloaded, 3. a case of Canadian Coke (cans) that always stays cold, 4 & 5. my mini iPad loaded with all the books on all my TBR lists. Is that too much to ask???

— WendyPreparingtoQuery!!! 🌔🐺 🌒 (@mckeewendy1) September 5, 2018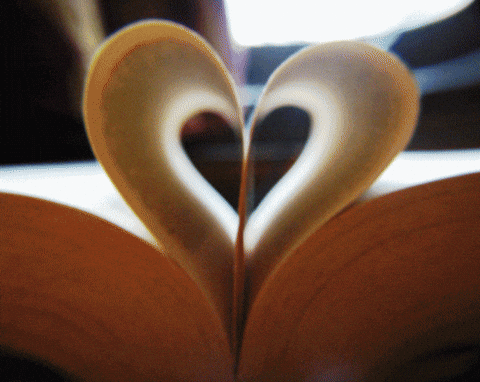 People who suggested they needed perfectly ripe fruit to be summoned acknowledged their presence would be difficult to bring about.
Perfect avocado, British blue shorthair cat, a radio, can of very cold full fat coke, a tiny cushion one of my sons sewed for me when he was 9 that I carry everywhere.

— sj (@SamJenner77) September 5, 2018
A perfectly ripe peach, a silk tank top, a soft blanket, a good book and a radio.

— Em (@em_k_l) September 5, 2018
Naturally, with a hint of magic mentioned, Harry Potter came to people's attention.
Chocolate, something Harry Potter themed, a cat, some tea, and a rom com kdrama.

Any of the above items could be replaced with an SFF book and I'd still probably show up.

— Becky (@BecksnBooks) September 5, 2018
A well-loved Harry Potter book, coffee beans, sand from Lake MI, twinkle lights, flowers from my dad's garden. https://t.co/aUr6lYbBSe

— Rebecca VanAcker (@BecksVanAcker) September 6, 2018
Which made the JK Rowling tweet feel part of a (salt) circle of its own making.
The requests were broad…
Chanel No5, bourbon biscuits, a copy of Vanity Fair, red lipstick and a mug of black coffee. https://t.co/8UeJsS4wXP

— Hannah (@Hannah_B91) September 6, 2018
Face masks, spotify, ice cream, any agatha christie book, sushi https://t.co/pGJu29w8cJ

— ✨syazzle✨ (@Syazzazman) September 6, 2018
I'd happily be summoned by the following: Coffee and walnut cake, mug of tea, a cashmere blanket, any patchouli-based perfume and a Moroccan lamb tagine. https://t.co/SibsFGRVyR

— JeanJeannie (@Jean_Jeannie1) September 6, 2018
But wow, people really like cats.
document.addEventListener('DOMContentLoaded', function() {
if (!document.querySelectorAll('.widget.video.vms').length) {
var s = document.createElement('script');
s.type = 'text/javascript';
s.async = true;
s.src = 'https://independent.mainroll.com/a/independent_floating_outstream.js?dfp_adunit_l1=InArticleVideo&dfp_adunit_l2=World_News&dfp_adunit_l3=And_Finally&dart_articleId=35903128&dart_art_ID=35903128&dart_kw=%5B%22Jeremy%20Corbyn%22%2C%22politics%22%2C%22Jeremy%22%2C%22Corbyns%22%2C%22mystery%22%2C%22selfbuild%22%2C%22project%22%2C%22is%22%2C%22really%22%2C%22coming%22%2C%22on%22%5D&section=worldnews_andfinally';
document.getElementById('bb-outstream-37199872').parentElement.appendChild(s);
}
});
#bb-iawr-inarticle- { clear: both; margin: 0 0 15px; }
1. A delicious bowl of Chirashi

2. Strawberries filled with champagne dipped in dark chocolate

3. A black kitten (hairless or otherwise)

4. A nice tube of lipstick

5. Chris Evans / Sebastian Stan / Tom Hiddleston

People will never be able to summon me. Haha. https://t.co/2JkOiSH9QW

— Steffie O. (@sigynie) September 6, 2018
A cat
A steaming mug of tea
BB-8, the droid
Game cartridge of Pokémon Red@robinhobb's Assassin's Apprentice https://t.co/TS1qD8GVaq

— Banshee (@fayefyre) September 6, 2018
a cat, a black sabbath album, non dairy ice cream, the bell jar by sylvia plath & anti-depressants lol https://t.co/RXWHfvEg43

— aliya (@coocoocaca) September 6, 2018
Press Association
!function(d,s,id){var js,fjs=d.getElementsByTagName(s)[0],p=/^http:/.test(d.location)?'http':'https';if(!d.getElementById(id)){js=d.createElement(s);js.id=id;js.src=p+'://platform.twitter.com/widgets.js';fjs.parentNode.insertBefore(js,fjs);}}(document, 'script', 'twitter-wjs');
(function() {
var zergnet = document.createElement('script');
zergnet.type = 'text/javascript'; zergnet.async = true;
zergnet.src = (document.location.protocol == "https:" ? "https:" : "http:") + '//www.zergnet.com/zerg.js?id=46430';
var znscr = document.getElementsByTagName('script')[0];
znscr.parentNode.insertBefore(zergnet, znscr);
})();